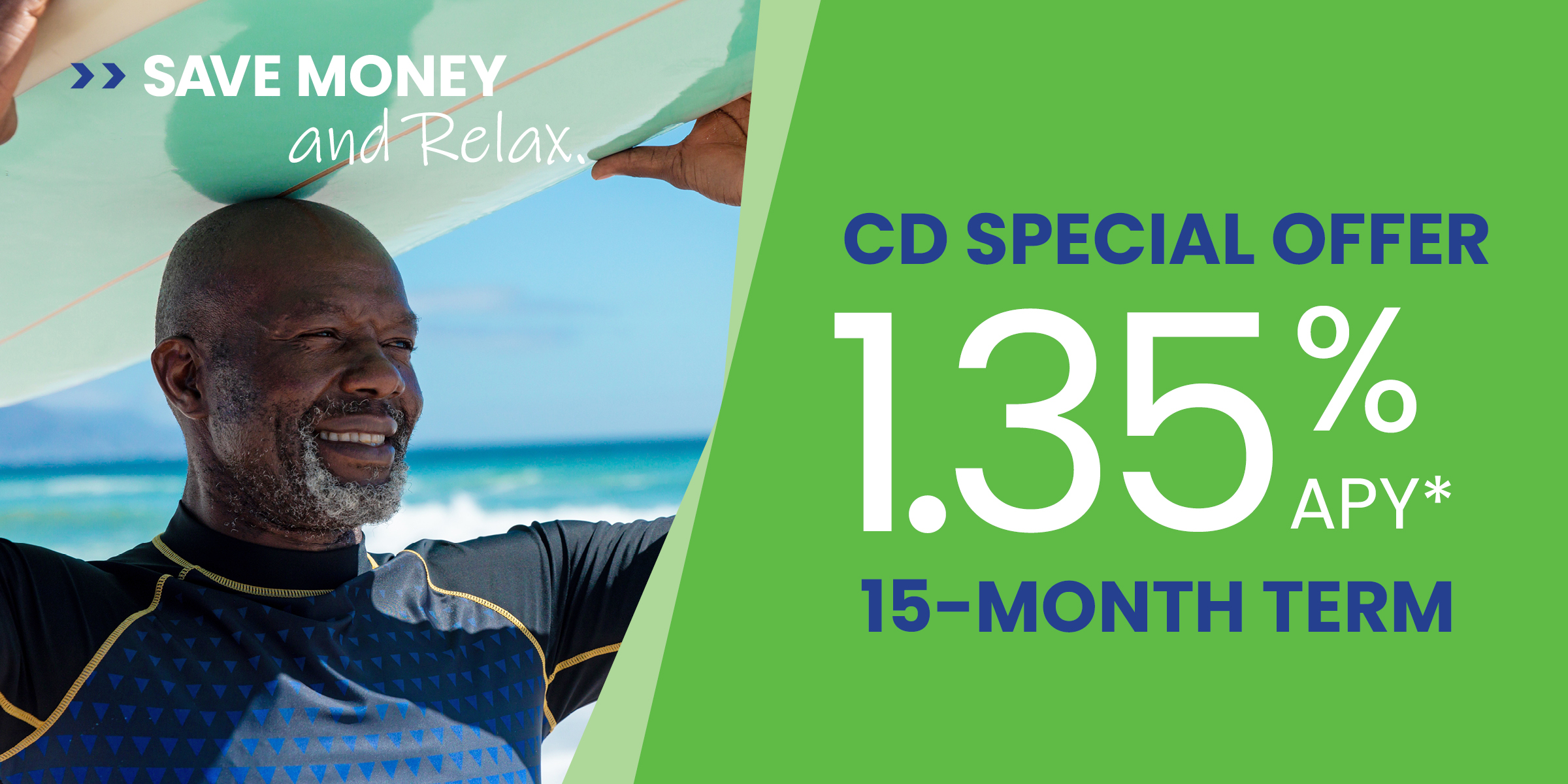 Catch this special, limited time offer!
Call Toll Free: (888) 331-6521 or Connect with your local BRB Representative to open your CD today.
*Annual Percentage Yield (APY) accurate and effective as of 7/13/2022. This is a limited time offer and may be withdrawn at any time. Minimum balance to open and to obtain APY is $1,000. This offer is for new money not currently on deposit with us. 15-month term only. Certain restrictions and conditions may apply. Fees may reduce earnings. All figures in examples are for product explanation and are based on a 15-month term. Ask us for complete details.