View all posts
Blue Ridge Bankshares and FVCBankcorp Provide Update to Proposed Merger
11/05/2021
Blue Ridge Bankshares, Inc, the parent company of Blue Ridge Bank, National Association, and FBCBankcorp, Inc the parent company of FVCBank, jointly announced today an update to their previously announced business combination.
Read More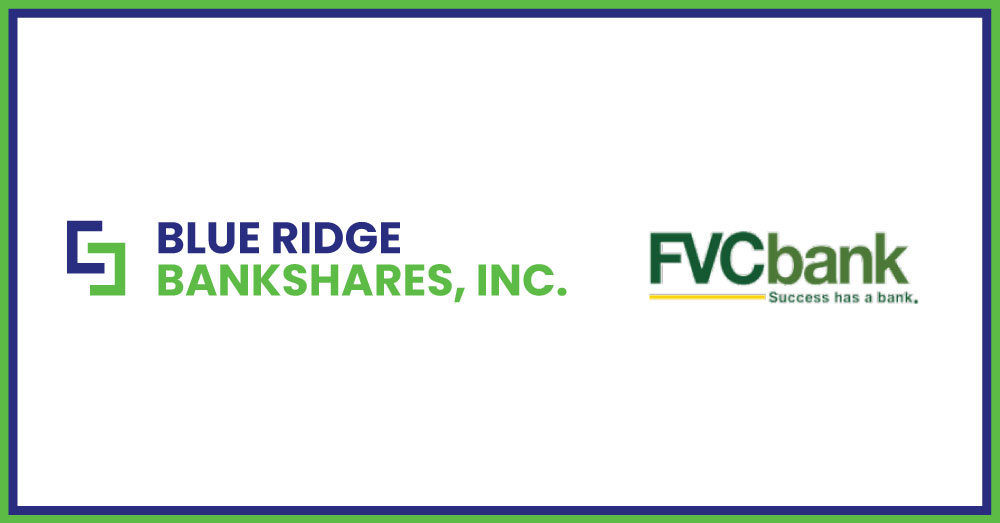 Blue Ridge Bankshares, Inc. and FVCBankcorp, Inc. Announce Transformational Combination to Create a Top-Performing Financial Institution
07/16/21
"This partnership creates a powerful and innovative financial services provider better able to serve its clients and communities of today and tomorrow," said Brian K. Plum, President and Chief Executive Officer of Blue Ridge.
Read More