View all posts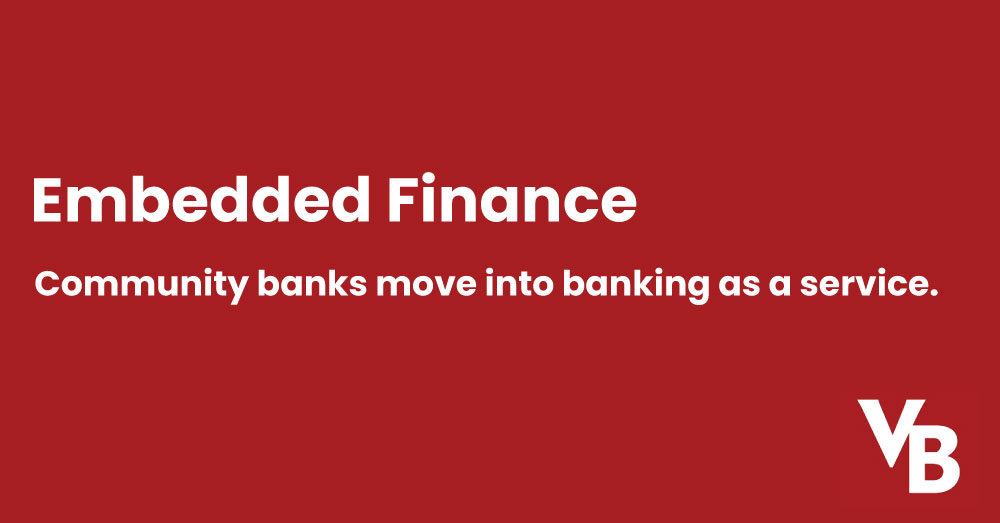 Embedded finance: Community banks move into banking as a service
03/30/2022
Several years ago, Blue Ridge Bank President and CEO Brian Plum began to notice a movement across the broader economy.
"We live in a world where data has value," Plum says. "It only made sense that over time, [as] you would see more sellers or other service providers that have built out platforms to try to serve the needs of their consumers, that financial services would become the target of it."
Read More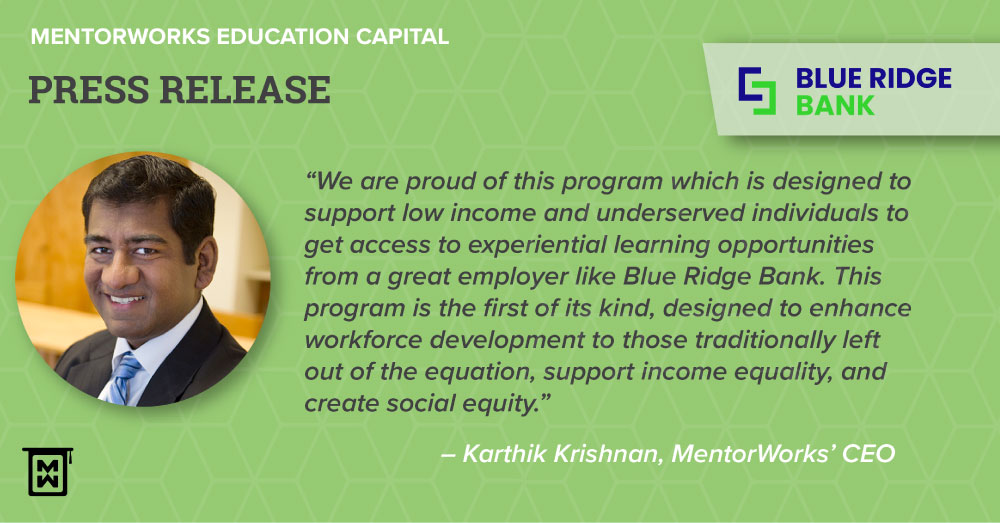 MentorWorks Partners with Blue Ridge Bank to Launch a Community Apprenticeship Program Designed to Build Workforce Development for Underserved and Low-Income Communities
01/25/2022
MentorWorks Education Capital, Inc. (MentorWorks) announced a novel apprenticeship program in partnership with Blue Ridge Bank, N.A., (the Bank), the national bank subsidiary of Blue Ridge Bankshares, Inc. (NYSE American: BRBS). This program will offer hands-on learning opportunities for individuals from low-income and underserved backgrounds in Virginia. This will be a first of its kind paid apprenticeship opportunity aiming to reduce the wealth gap and create social equity while giving banks the ability to receive Community Reinvestment Act (CRA) benefits.
Read More