Our Regional Market Presidents work closely with those serving your area, making connections with the back office and, often, working directly with many clients. These leaders share many years of banking experience and are here to help you, or your growing business, flourish.
---
Bill Stallings - Carolinas/Southern Virginia Regional Market President
Greensboro Triad, Martinsville

Bill joined Blue Ridge bank in 2020 as a Senior Commercial Lender. Bill is a veteran of the United States Coast Guard and a graduate of the University of Louisiana at Monroe. He also graduated from the Graduate School of Banking at Louisiana State University, where he currently serves on the Board of Trustees and as a member of the faculty since 2012. Bill received his CCIM, a professional commercial real estate designation, in 2009. He is a proud parent of three children with two grandchildren. Bill enjoys spending time at the lake with his family and friends during his spare time.
---
Chris Layne - Richmond Metro Regional Market President
Colonial Heights, Petersburg, Hopewell, Richmond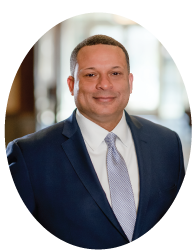 Chris Layne leads the commercial lending team in the Richmond market. Layne recently served as a Commercial Banker at First Citizens Bank and has previously worked in the business and commercial banking units at Wells Fargo, Sonabank (formerly EVB), and BB&T. Layne, an active member of the U.S. Air Force Reserve, received his B.A. from the University of La Verne and his M.B.A. from Averett University. He is also a graduate of the ABA Stonier Graduate School of Banking at The Wharton School, University of Pennsylvania.
---
Jeremy Spilman - Valley Regional Market President
Luray, Harrisonburg, Shenandoah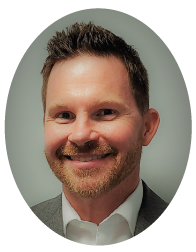 Jeremy joined BRB in 2017 from United Bank with 10+ years of experience in commercial banking and recently has been promoted to Market President. His role is to increase the bank's market share in the Valley and provide custom solutions for clients. Spilman has a BA from Virginia Tech. Additionally, he serves as treasurer on the board for VAIL and has served in many capacities on the local and district level for Rotary. Jeremy is very active in outdoor sports such as mountain biking, skiing, and basketball. He and his wife, Christine, have two daughters and live in Harrisonburg.
---
Preston Moore - Central Virginia Regional Market President
Charlottesville, Culpeper, Fredericksburg, Louisa, Orange, Mineral, Gordonsville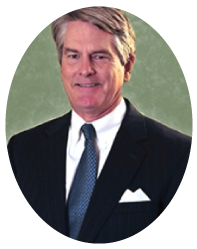 Preston was previously the President and CEO of Virginia Community Bank before it merged with Blue Ridge Bank in December 2019. He currently serves as the Central Virginia Market President covering VCB's prior banking footprint. Moore has a broad range of experience covering a 40-year career with a variety of banks that included Money Center, Regional, and Community Banks. Additionally, he has private sector experience in commercial and residential development. Moore has a BA and MBA from UVA and resides in Charlottesville.
---
Scott Moore - Winchester Regional Market President
Winchester, Frederick, Clark, Warren and Loudoun Counties and the panhandle of West Virginia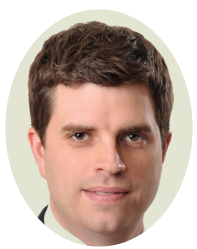 Scott Moore joined BRB in 2019 with over 14 years of experience in commercial lending. As Market President, he is responsible for the commercial and retail growth in the Winchester market. Moore received a Bachelor of Business Administration in Economics from Radford University and an MBA from Shepherd University. Moore is actively involved with Cal Ripken Baseball locally and has served on various non-profit boards over the years. He enjoys many activities his children Cooper and Brooklyn are involved in as well as playing golf, hunting, and working in his yard.
---
Dan Moskowitz
-
Charlottesville Market President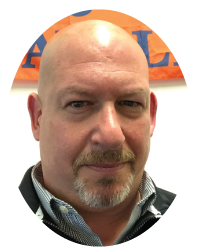 Dan Moskowitz is the Market President for Charlottesville. He leads the bank's efforts to grow market share by providing finance and cash management solutions to the business community and creating an exceptional client experience. With over 20 years of commercial banking experience, he estimates that he has personally worked with over 2,500 businesses during his career. Moskowitz earned his BA from Western Maryland College (Westminster, MD) in 1989. He and his wife Karen have lived in Central Virginia since 2007, where they have raised their three children ranging in ages 18 to 27. Moskowitz believes that the work that the Charlottesville Blue Ridge Bank team does every day helps improve the quality of life for the people in the community.
---
Brenda Peters - Southside Virginia Market President
Martinsville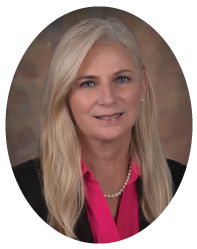 Brenda Peters is the Martinsville Market President and has emphasized Business Development for the Martinsville area since 2009. She provides financial solutions to both consumers and small businesses. Peters earned her AAS Degree in Business Technology from Patrick Henry Community College. Previously, Peters has lived and worked in the Martinsville & Henry County area her entire life and has over 30 years of financial experience. Taking great pride in her local community, Peters is a board member of Patrick Henry Community College Foundation and enjoys volunteering for the United Way, Relay for Life, and her local church. Residing in Bassett with her husband Jeff, she enjoys spending time with her three sons and families.
---
Susan Pittman - Northern Neck Regional Market President
Callao, White Stone, Hartfield, Colonial Beach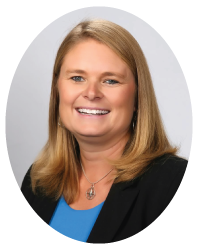 Susan Pittman's banking career spans 18+ years. She has been based in the Kilmarnock office with responsibilities including credit, commercial lending, and management. Pittman, a native of Lancaster County and a graduate of Lancaster High School. She has earned a Bachelors of Business Administration with a concentration in Accounting from the College of William and Mary. She worked as a CPA in the Business Assurance Services division of PricewaterhouseCoopers, LLP, and KPMG in Hampton Roads. She is also a graduate of the Virginia Bankers Association School of Bank Management at the University of Virginia and LEAD Northern Neck. Active in the community, Pittman currently serves as the Treasurer of the Lancaster County Virginia Education Foundation, as a member of the Northern Neck Kiwanis Satellite Club, and is an active volunteer at Dream Fields. Pittman was the first female President of the Lancaster By the Bay Chamber of Commerce and served as Chair of the River Counties Community Foundation Board.
---
Ed Putney - Hampton Roads Regional Market President
Virginia Beach, Chesapeake, Norfolk, Suffolk, Newport News, Hampton, Williamsburg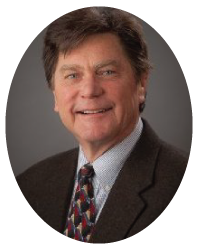 Ed Putney serves the Tidewater area of Virginia. Ed has over 35 years of experience as a commercial lender in Hampton Roads, with most of that time as a "Community Bank" Lender, with expertise in Commercial Real Estate Finance. He manages a team of three other commercial lenders and, collectively, they are all experienced and well versed in business banking and commercial lending needs. Ed is a graduate of the University of Richmond - Robins School of Business with a Bachelor of Science degree in Finance. He is a resident of Virginia Beach and his office is located near the Virginia Beach Oceanfront.
---
Terri Ruby - Norfolk Market President
Hampton Roads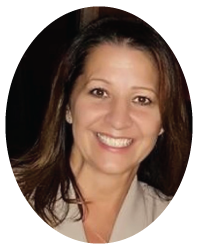 Terri brings 35 years of industry experience as a local community bank leader specializing in the Hampton Roads Area. She is experienced in commercial/real estate lending, technology, and cash management and focuses on developing tailored financial solutions for businesses. Her past positions include SVP/Real Estate Lender for Townebank, SVP Director of Treasury for Monarch Bank, Relationship Manager at Fulton Bank, and Director of Retail at Chartway Federal Credit Union. Ruby is an active board member for the Chesapeake Care Clinic and has been elected to the Chesapeake Regional Health Foundation Board.
---