Together to Serve You Better!
We are pleased to welcome you to Blue Ridge Bank! We have been facilitating our communities' financial well-being for over 127 years and share in Virginia Commonwealth Bank's vision as a premier community bank. Our partnership with VCB will allow us to serve you better and provide you with a wide range of financial services, emphasizing quality, ethics, and excellent customer relations.
Below you will find a welcome packet giving you additional details on the merger and what to expect.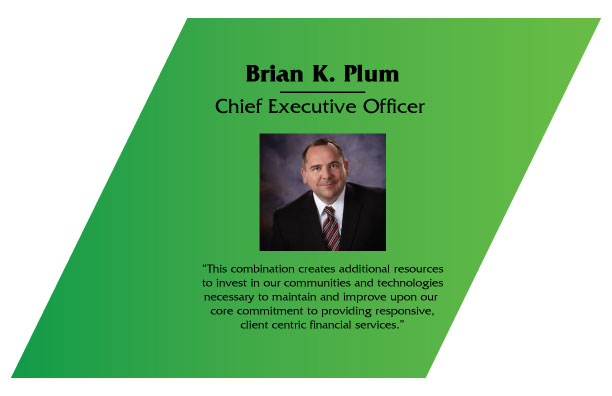 FAQs
How do I activate my new BRB debit card?
Activate your card and create a PIN starting on 5/24/2021, by calling 1-877-782-2803 and selecting option 6. Be sure to call from your phone number on file at VCB.
What are my online banking credentials?
Your online banking account will transfer over to BRB. You may access your BRB online account on or after 5/24/21.
Use the same User ID as you established with VCB and enter the last four digits of your social security number as the temporary password.
What if I haven't received my new BRB debit card?
If you have not received your new BRB debit card, please reach out to your local VCB representative for guidance. Debit cards can be printed on site at the following locations:
Colonial Heights
Chester
Suffolk
Tuckahoe
Virginia Beach
Kilmarnock
Warsaw
Robious
Will I still be able to use my checks from Virginia Commonwealth Bank?
Yes! Your current checks will still be accepted.
I'm waiting on direct deposits to my bank account. Will I need to change the routing number?
No, the routing number on your bank account will still work after core conversion.
Important Dates to Remember
May 16, 2021
This is the last day you will be able to access bill pay. This will be your last day to create a new payment, change a payment, or cancel a payment. Please have all payments set up by this date.
Transfers using Zelle or account ot account will not be available after May 16, 2021.
May 21, 2021
Mobile deposits will be accepted until 2:00 pm.
You will be able to log into your VCB Online banking account until 4:00pm EDT. If you log in after that time a message will display. "The online system is currently undergoing maintenance. We apologize for any inconvenience this may cause."
May 22-23, 2021
Our systems will be upgraded to Blue Ridge Bank's platform causing disruptions to onlne/mobile banking and ATM usage. Your existing debit card will work during this weekend and you may begin using your new debit card on Monday, May 24, 2021.
May 24, 2021
You will be able to log into your new Blue Ridge Bank online banking account using your existing User ID and the last 4 digits of your social security number or EIN number.
You will be able to re-enroll in Zelle through the Blue Ridge Bank mobile app or Online Banking on this date.Previous activity, contacts or history will not transfer over.
Traffic to www.vcb.bank will be re-directed to Blue Ridge Bank's website. If you still wish to view this page, you may search "VCB" in the search page
To receive updates as we approach important dates, please enter your email below!
If you have any questions, feel free to contact your local VCB representative.