Dean "Mac" Nichols: President, Exchangers LTD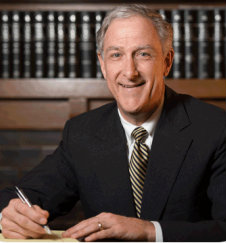 This is the tax opportunity every real estate investor needs to know!
A 1031 tax deferred exchange allows investors the ability to defer the capital gains tax associated with the sale of business or investment.
Real Estate can be an effective way to preserve and create wealth through a reinvestment of "like-kind" property. The various requirements to comply with and time deadlines to meet set out by the Internal Revenue Code and the various regulations make a 1031 Exchange complex, so the support of an experienced Qualified Intermediary is important.
Learn more by contacting:
Dean M. Nichols | Attorney at Law
90 North Main Street
P.O Box 1287
Harrisonburg, VA 22803
(540) 437-3105
Tanya P. Dinges | Paralegal
90 North Main Street
P.O. Box 1287
Harrisonburg, VA 22803
(540) 437-3106