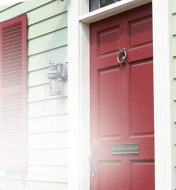 On December 9, 2016, our name is changing to Blue Ridge Bank, N.A. ("Blue Ridge Bank"), which is the combination of your bank, River Community Bank, N.A. and Blue Ridge Bank. We know that you choose to do business with River Community Bank because of its commitment to serving you and your community, and we will continue to honor that commitment.
The union of Blue Ridge and River Community creates a strong partner for you than either bank could be on its own. We sincerely hope that you take the time to explore new account products and services. An example of our newest product is the BRB Jackpot Account, a savings account which gives you the opportunity to win monthly cash prizes as well as the chance to win $10,000 annually.
What to Expect:
We still have the same staff. Your RCB banker is now your BRB banker.

You may continue using your existing checks, debit cards, and credit cards.

You may continue to make your loan payments as usual.

Your access to online banking is still the same, we will notify you when our online banking platform changes.

Your deposits will continue to be FDIC insured.
Enhancements to Your Banking Experience:
Five free non-BRB ATM Transactions per month.

Win money for saving! Our BRB Jackpot account gives you the opportunity to win monthly prizes and the chance to win $10,000.00 annually.*

Kasasa deposit accounts yield great interest rates!*
For more information CLICK HERE